Stair lifts and Home Lifts
Let's go to that lovely world at the top of stair case, no more struggling up and down the stair case, why not contact us to find out more about our stair lifts.
We have stair lift instore, why not walking in and try it out. This gives a chance to try before buy.
"Just walk in during opening hours and try me" – Our Demo stair lift unit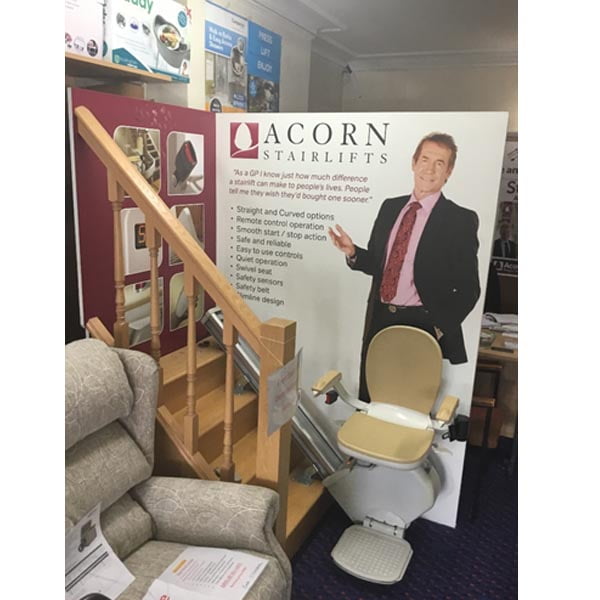 If you have difficulties in coming to us we can come to your house and explain about stair lifts, please call us on 01372450667. We will then send a detailed brochure about our various stair lifts and then make an appointment to visit you at your convenience.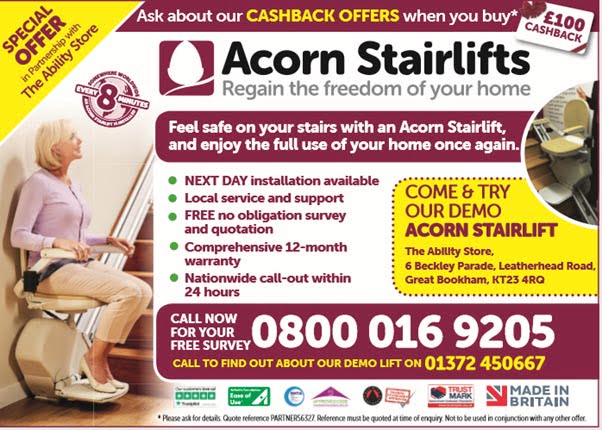 Easy form link
We strongly believe it is really important to try a product before purchase. We have a demo stair lift instore, you are welcome to walk in and try it before moving any further, Our friendly sales team will offer…